Wired is one of many magazine that are transforming their content to digital media for easy viewing while being mobile, and although many have done this for e-readers, we can see this becoming more popular on Tablet devices. With all the Android tablets launched so far this year, Wired has ported their hugely popular magazine to Android. In the video below from MWC 2011, we can see a brief demo of teh app showcasing the following features;
Using Adobe software to bring the magazine content to Android tablets
Ability to have several layers of content on one screen with action buttons
scrubber along the bottom to navigate through magazine
Browse View to see magazine stacks
remembers last position and article when leaving the app for easy return
full index menu.
Launching on Android in Spring 2011.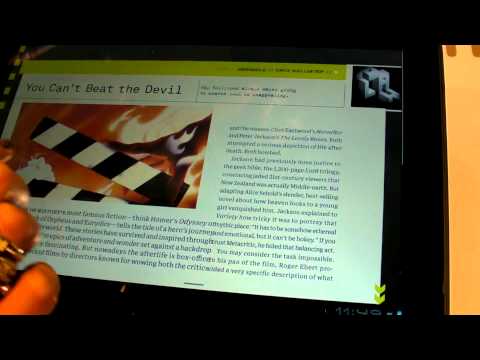 [Source - youtube]
Related Posts: