Good News – there will be a second version of the impressive flash game called Steambirds on Apple AppStore and Android Market. It will be available next month in the App Store for free.
Steambirds: Survival is a depiction of war and action, the game is an aerial combat, and players will experience a degree of preparation on the battlefield with planning and strategy for defenses. Steambird is a re-enactment of World War II, and it focuses on the ability of the player as wartime pilots to make swift decisions in the combat. There is mission for the player to start with, and you will be provided with a number of airplanes.
In this app, you are indirectly responsible for the aircraft to move. You have to give an order so the airplane can move where you want it to be. There is a play button you click so you can see your airplanes in combat. Automatically, the airplane aims at the enemy when it is at close range.
There are different levels in the game to give the player maximum challenges. You should expect many opposing forces as you excel in each level, so you must master the basics keys for playing the game.
Nonetheless, let's find out if this second version of Steambirds game is worth playing when it is available. It was reported that Steambirds Survival will be released in early October.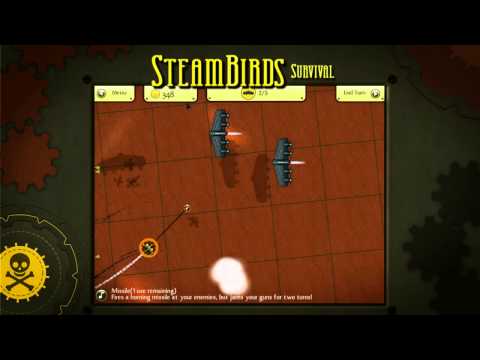 Related Posts: