Best Buy stores across the United States will soon be stocking their shelves with the new Samsung Galaxy Tab 8.9 WiFi Tablet after many months of secrecy regarding the model's specs and pricing.
It has been claimed that September 22nd is the expected date for stock of the new Tablet from Samsung to go into Best Buy stores throughout the US although so far the pricing information for these tablets has merely been speculation from a variety of different sources.
The most likely price for the Galaxy Tab 8.9 WiFi on the day of release recently came from the placeholder figure of $399.99 on the Best Buy website but this looks to have been a little inaccurate. The official pricing released by Samsung has now been set at $469 for the 16GB model and the 32GB version will cost $569.
The announcement of the prices for the Galaxy Tab 8.9 WiFi by Samsung has now opened the floor to a massive amount of discussion amongst users that are comparing the various Tabs that are currently available.
The centre stage of the discussion is, as usual, the Apple iPad 2 and many are questioning whether this latest Samsung Tablet will be able to compete with the iPad2 in terms of specification and the price it will be selling at.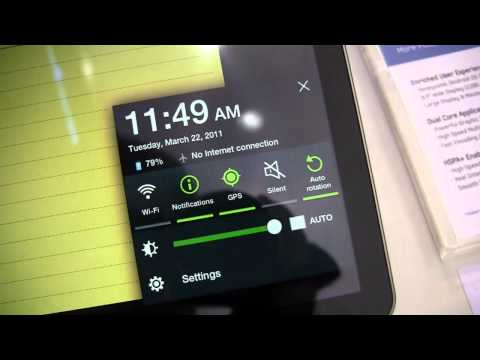 (images – engadget.com)
Related Posts: